Cause I know you've all been waiting
Not my spreadsheet - I take no responsibility for errors.
http://solotime.info/pax/rtp2016.html
https://docs.google.com/spreadsheets/d/ ... 1298268609
---
Street Class
Posts: 22
Joined: Sun Nov 23, 2014 10:56 am
Excellent..... I am 1 tenth closer to beating that pesky Miata in the eliminator.
---
Nuts. That pesky Miata is closer to me.
---
That pesky Miata got screwed. I can't believe CSP is worse and SSM didn't get touched.
All the CAM classes look weak. I'll have to read the rules and see where Shawn's car fits in there - maybe blue lightning can be competitive?
Or maybe Shawn just needs slicks and a little more power?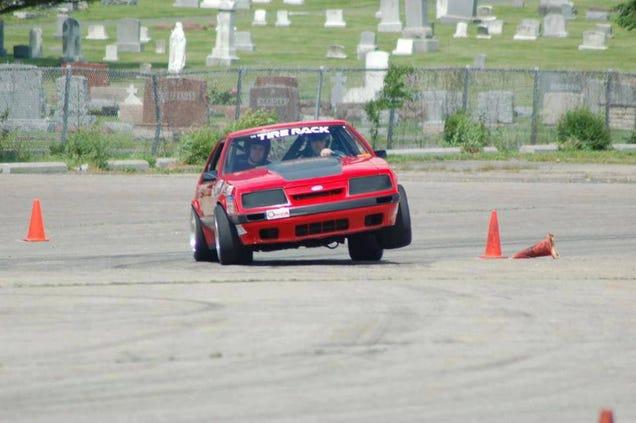 ---
CSP got nailed! Ouch! How you going to sell it now?
STR for the BMer?
Glad to see the STX twins got bumped.
Kicked out of the club for speaking out. Fair?
---
Sell it? I'm not selling the Miata. It's like family
BMW goes to STX same as the twins, but it's staying in GS for awhile
---
Street Touring Class
Posts: 56
Joined: Wed Dec 10, 2014 11:51 pm
Those darn Mustangs have ruined ESP too.
Does refusing to go to the gym count as resistance training?
---
If y'all can overlook a few questionable modifications, I can put my C10 in E/SP and bring the average down.
---
ESP didn't really change much. ESP got harder by .003, STS harder by .004, STR harder by .003, CSP harder by .006.

Almost every class got harder - which effectively means that AM got softer.
---
Hey Ron, if you can't beat them, buy it.
It's not a bad looking car either.

Some of the old crew coming back?
Skinnyg and Walters. Awesome!
Don't pass on the College lot. It may be all we have some day. You to Ron.
Kicked out of the club for speaking out. Fair?
---
---